At Next Gen Math, our greatest endeavor is to keep our teacher-authoring platform aligned with students' evolving needs. That's why we compiled a list of our top new features to help you—as a student, teacher, or administrator—get the most out of NextGenMath.com.
Continue reading this article for a review of releases from the past month, including recent updates to the assignment matrix and the ability to export multiple assignments to Excel!
Assignment Results Matrix Upgrades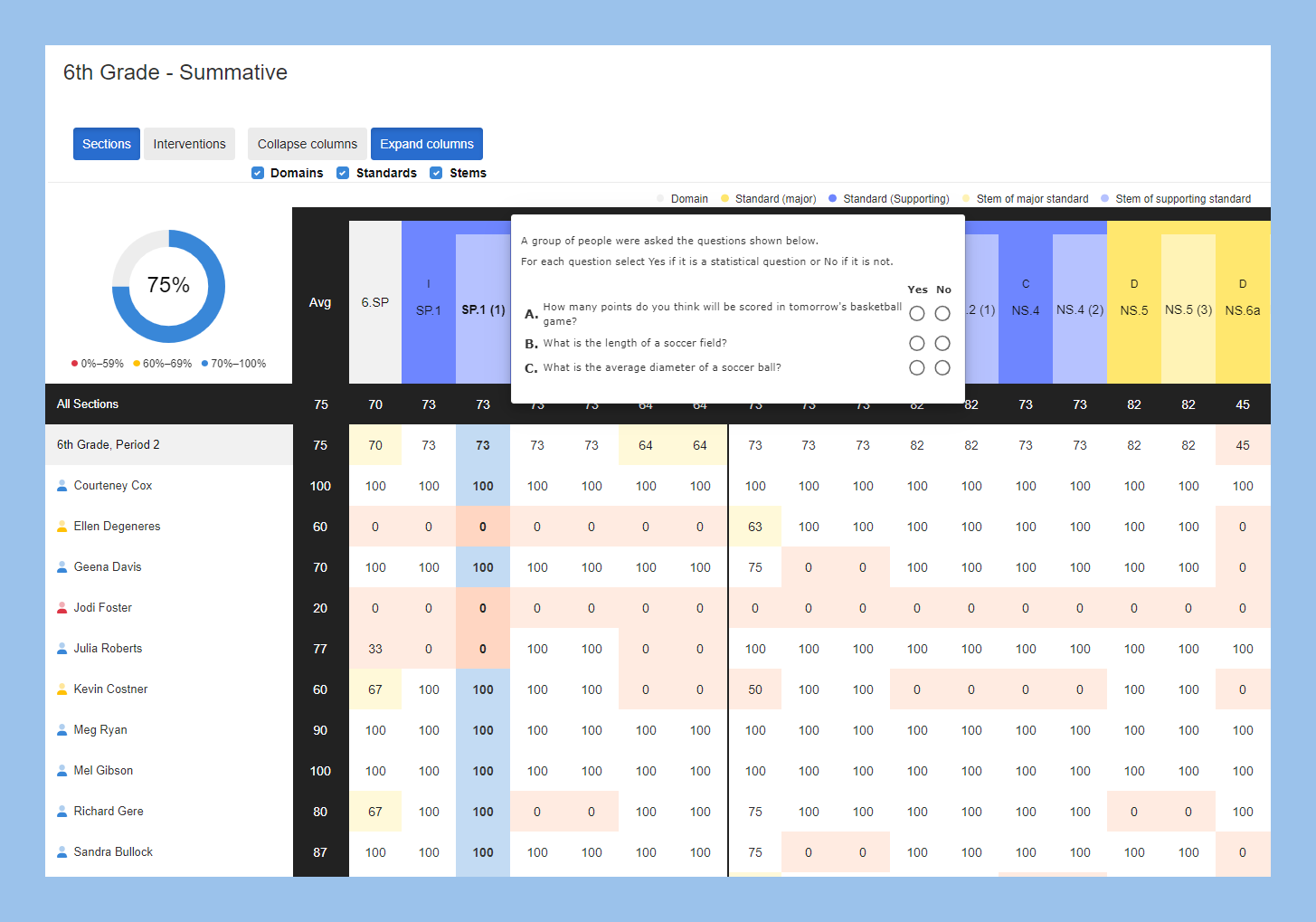 Knowing student strengths and weaknesses is essential for preparing all learners to meet and exceed the Common Core Math Standards in Math on standardized assessments. Our recently upgraded Assignment Results Matrix provides macro and micro real-time data allowing educators to progress monitor and identify standards for reteaching and intervention.
Here are some features that are now supported by this update:
Users can now expand and collapse student performance data from Domain to Standard to Stem. Question stems can be viewed by simply hovering on the standard.

Data for particular student groups can be quickly sorted by Intervention Group or by Section.

Improved color coding to help educators monitor student progress strategically. Each priority domain, target, and standard is colored gold with the supporting domains, targets, and standards colored blue.
The Assignment Results Matrix also allows for fluid "District to Student Desktop" conversations of student performance about how to best support student progress toward meeting and exceeding the standard. Reteaching concepts occurs in real-time with students having instant access to instructional videos supporting the busy teacher and putting the student at the center of their learning.
Multiple Assignment Excel Exports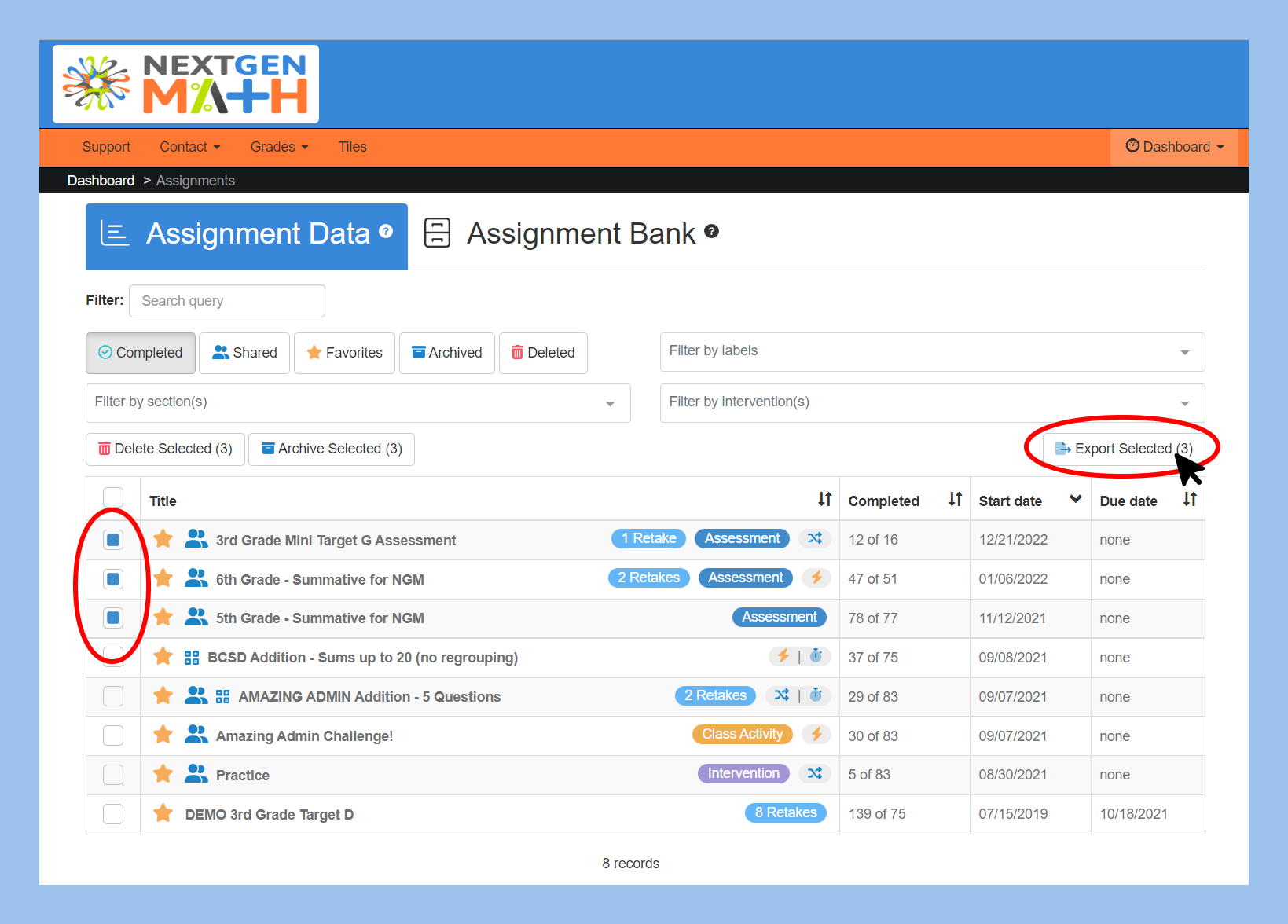 Need a way to view assignment completion rates and/or class averages on one or multiple assignments? Want an efficient way to import NextGenMath.com assignment results into your digital grade book? Looking for an at-a-glance report that provides a list of students' scores including information about who completed and who did not complete an assignment? If you answered "yes" to one or more of these questions, then read on to learn how our Assignment Excel Export can help.
The Assignment Excel Export feature is accessible from various roles including district, site administrator, and teacher. Regardless of your role, this feature means data-driven decisions are just a few clicks away. District office users can quickly monitor completion rates by school site, grade level, and classroom on district-wide assessments using the Assignment Excel Export feature. Site administrators will appreciate the ease with which they can recognize "Principal Challenge" winners by identifying classes with the highest completion rates and/or overall averages. Teachers use this report in various ways, including but not limited to: viewing data from multiple assignments in one spreadsheet, quickly identifying students who did not complete assignments, or uploading assignments to a digital grade book.
Click here to learn more or watch the video tutorial below.