WARNING
If your personal QR code is lost, you must inform your teacher as soon as possible. Your teacher will need to deactivate the lost QR code and provide you with a new QR code to sign in with.
Step 1: To sign in using a QR code, ask your teacher for your sign-in badge. From the Next Gen Math sign-in page, click the Next Gen Math Badge sign-in button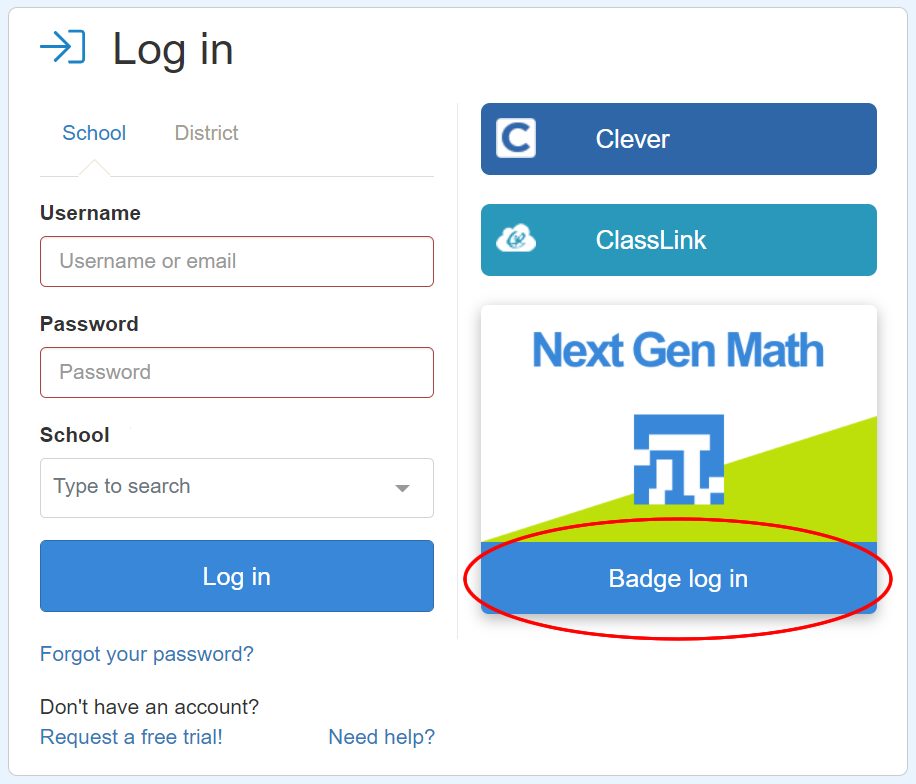 Step 2: Your browser may ask you to allow nextgenmath.com to use your computer's camera; Click Allow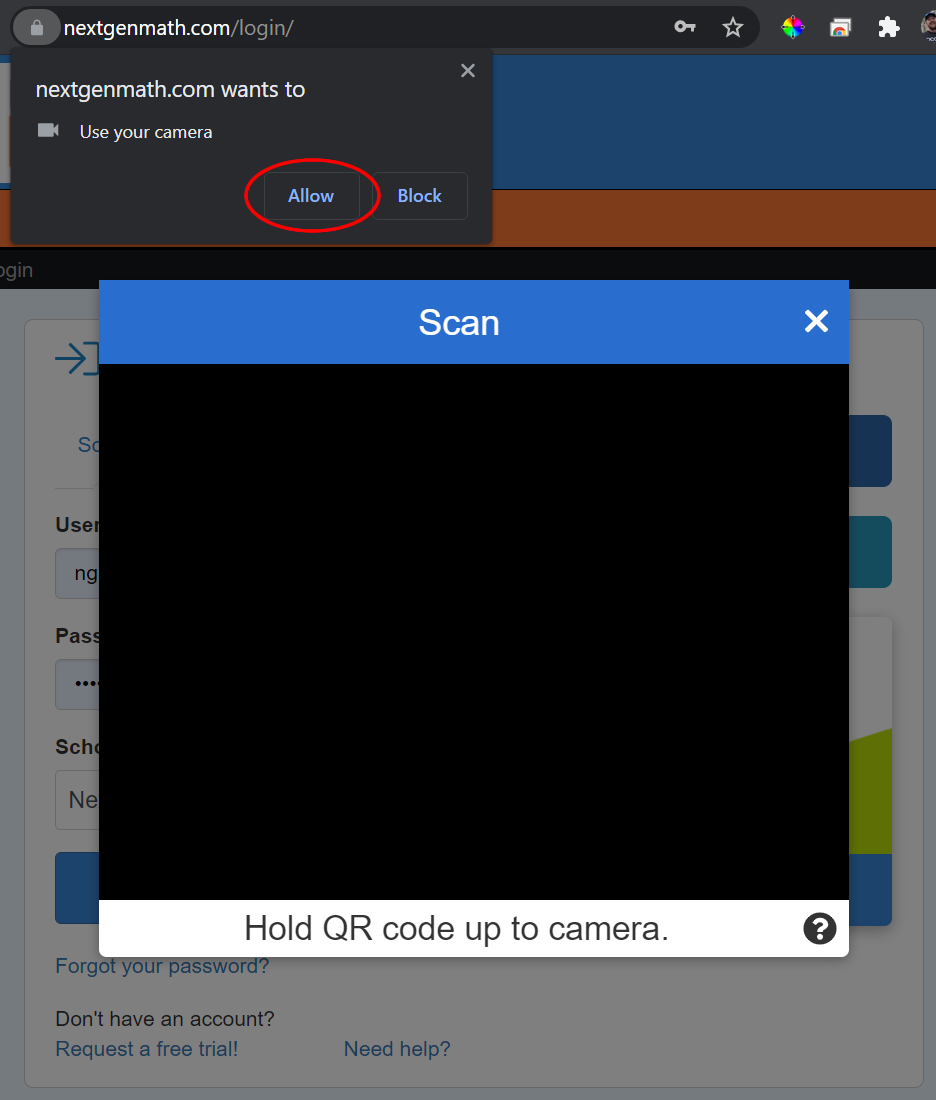 Step 3: Hold your personal QR code up to your computer camera and wait for the green checkmark to sign you into Next Gen Math.