The document details the necessary steps for site admins to complete in order to manually create new teacher records.
IMPORTANT
The following tutorials are for native access sites. Sites using SSO integration will need to update their SIS to make changes to teacher rosters. Click here to see available features by access type.
NOTE
In addition to the steps outlined below, site users may also be modified by updating any existing CSV templates and uploading them to Next Gen Math's SFTP. If your site has not yet requested SFTP access, please speak with your Next Gen Math contact person(s). Click here for more on filling out native access templates.
Adding a new teacher
Step 1: Navigate to the Users section of your dashboard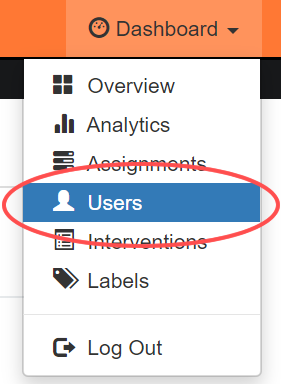 Step 2: Click the +New teacher button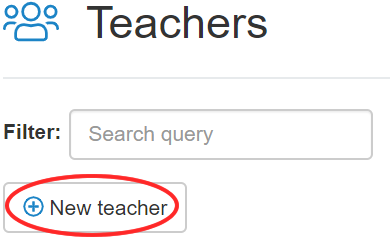 Step 3: Input the new user's information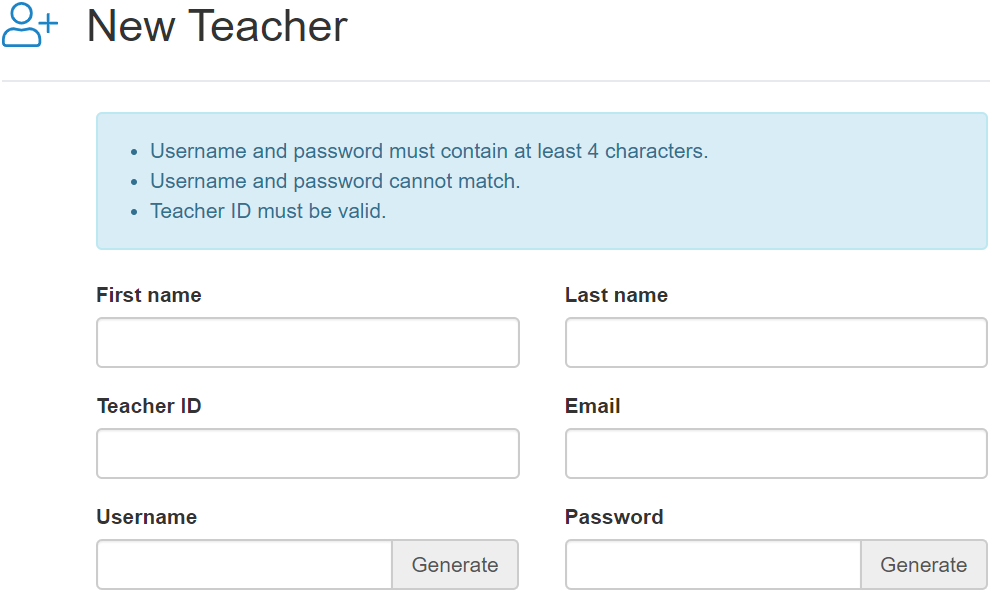 Step 4: Click Create teacher