With Schoology access enabled, you will be able to sync Assignment grades from Next Gen Math to Schoology.
Step 1: Navigate to one of your assignment's results, click the Sync Scores with Schoology button

Step 2: Now select a Schoology Section that you've assigned to:

Step 3: Select a Schoology Assignment you wish to sync your Next Gen Math scores with

Step 4: If you've chosen the correct Schoology Assignment, press Okay
NOTE
This will permanently override the grades in your Schoology gradebook for any of the assignees that we were able to match for the chosen assignment.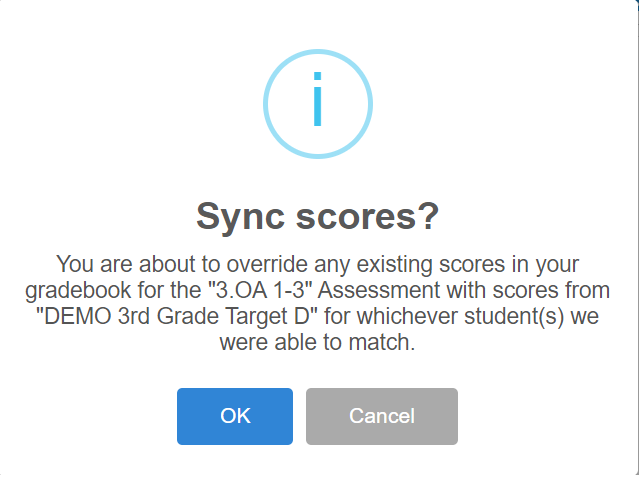 That's it! You should see the scores reflected in your Schoology gradebook.