IMPORTANT
This tutorial is for accounts that access nextgenmath.com through a provided username and password. Some of these features may not be available to you if your students do not log in with a username and password.
Step 1: Sign in to nextgenmath.com as a teacher
Step 2: Visit the Roster page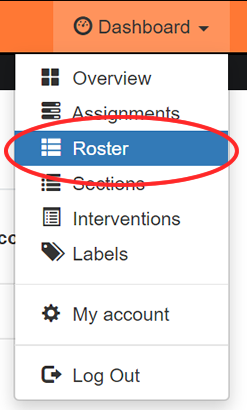 Step 3: Select the student whose QR code you want to view or revoke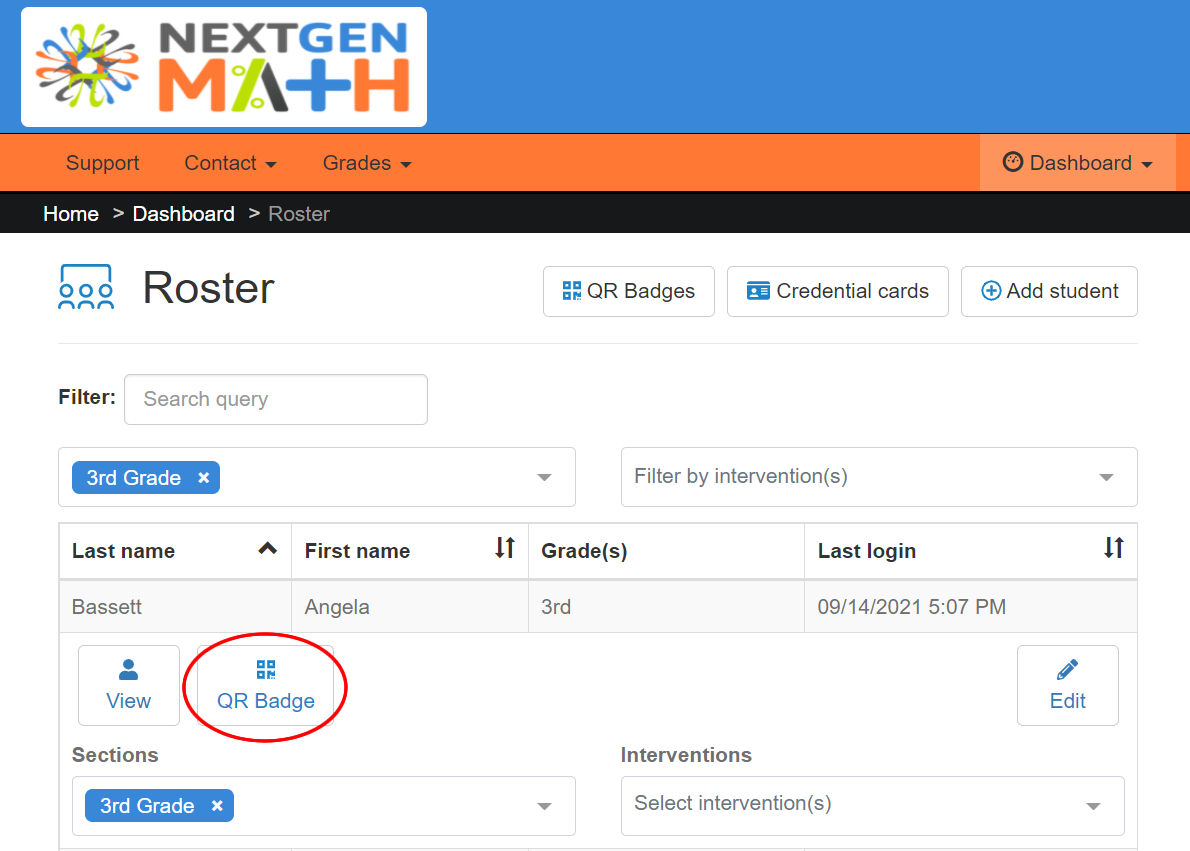 Step 4: To view the selected student's QR code click View badge. Alternatively, if the selected student's QR badge is lost or needs to be replaced, click Revoke badge to disable it.