This article will show you how to add Next Gen Math to your Microsoft o365 application library.
Step 1: Search for "Next Gen Math" in the Microsoft Azure Gallery and select Sign up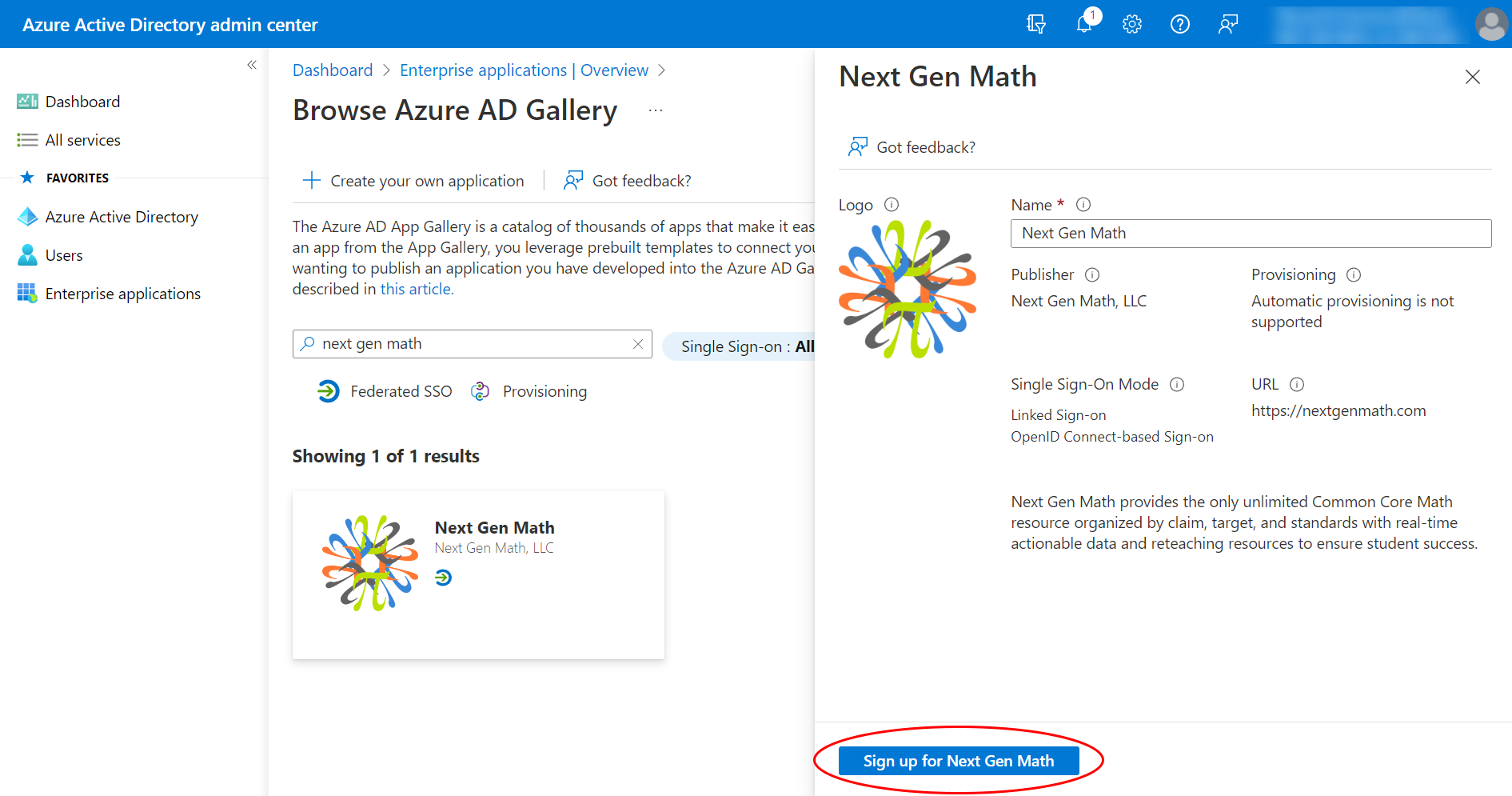 Step 2: Accept the permissions on behalf of your organization. This is 1 of 2 permissions that will need to be granted.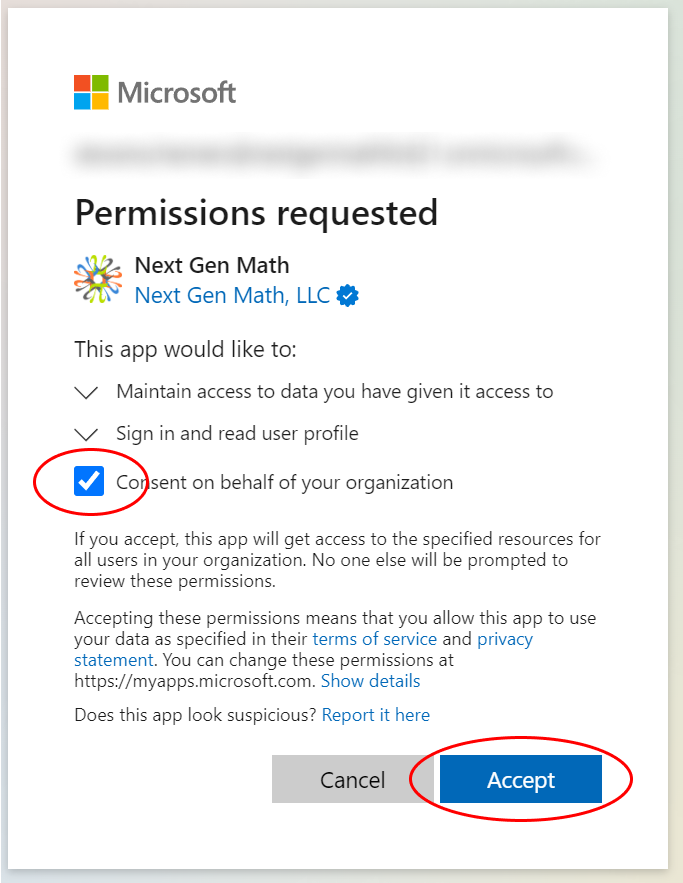 Step 3: In Active Directory, click on the newly added Next Gen Math app to view its properties. If you are unable to find Next Gen Math in your list, please verify that the first set of permissions was accepted.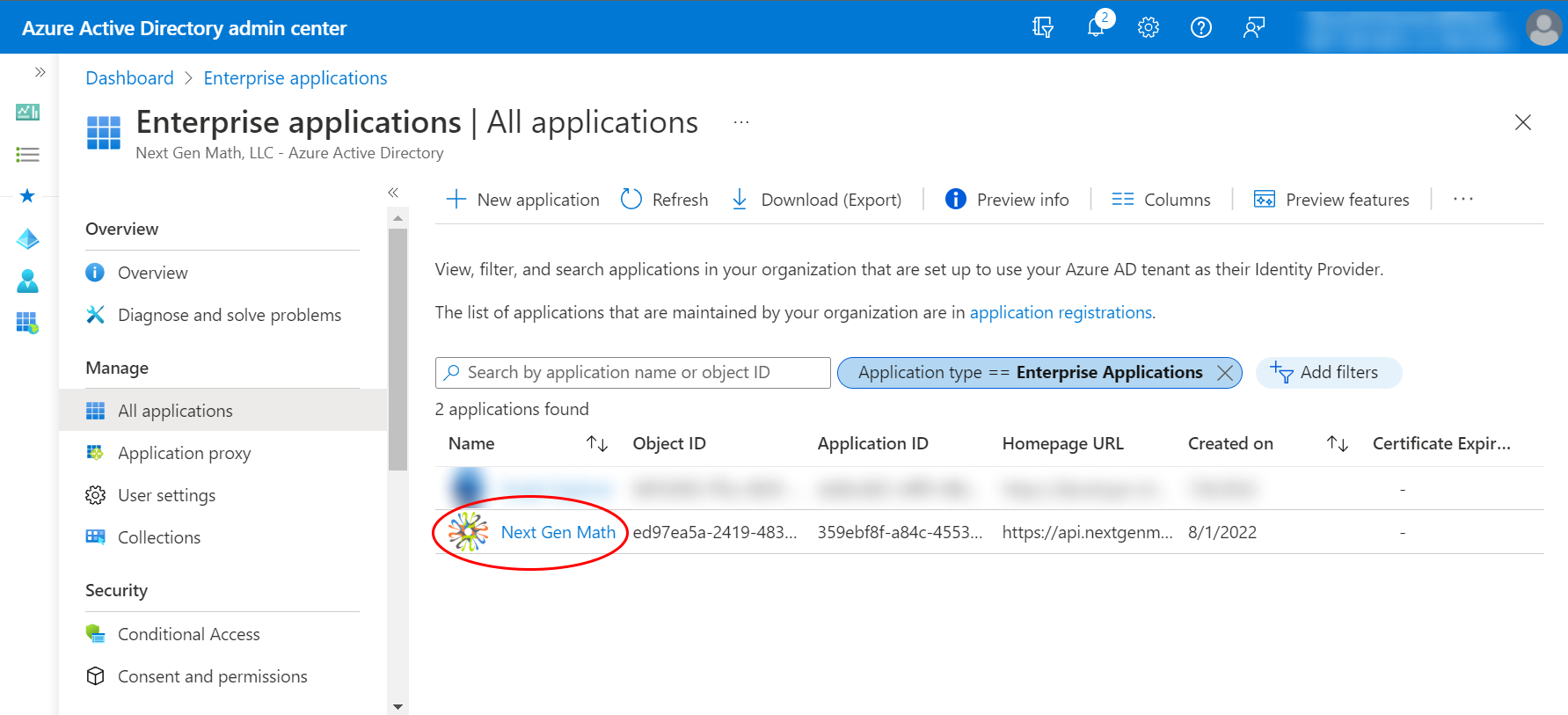 Step 4: Select Permissions on the left, and then click the blue Grant admin consent button.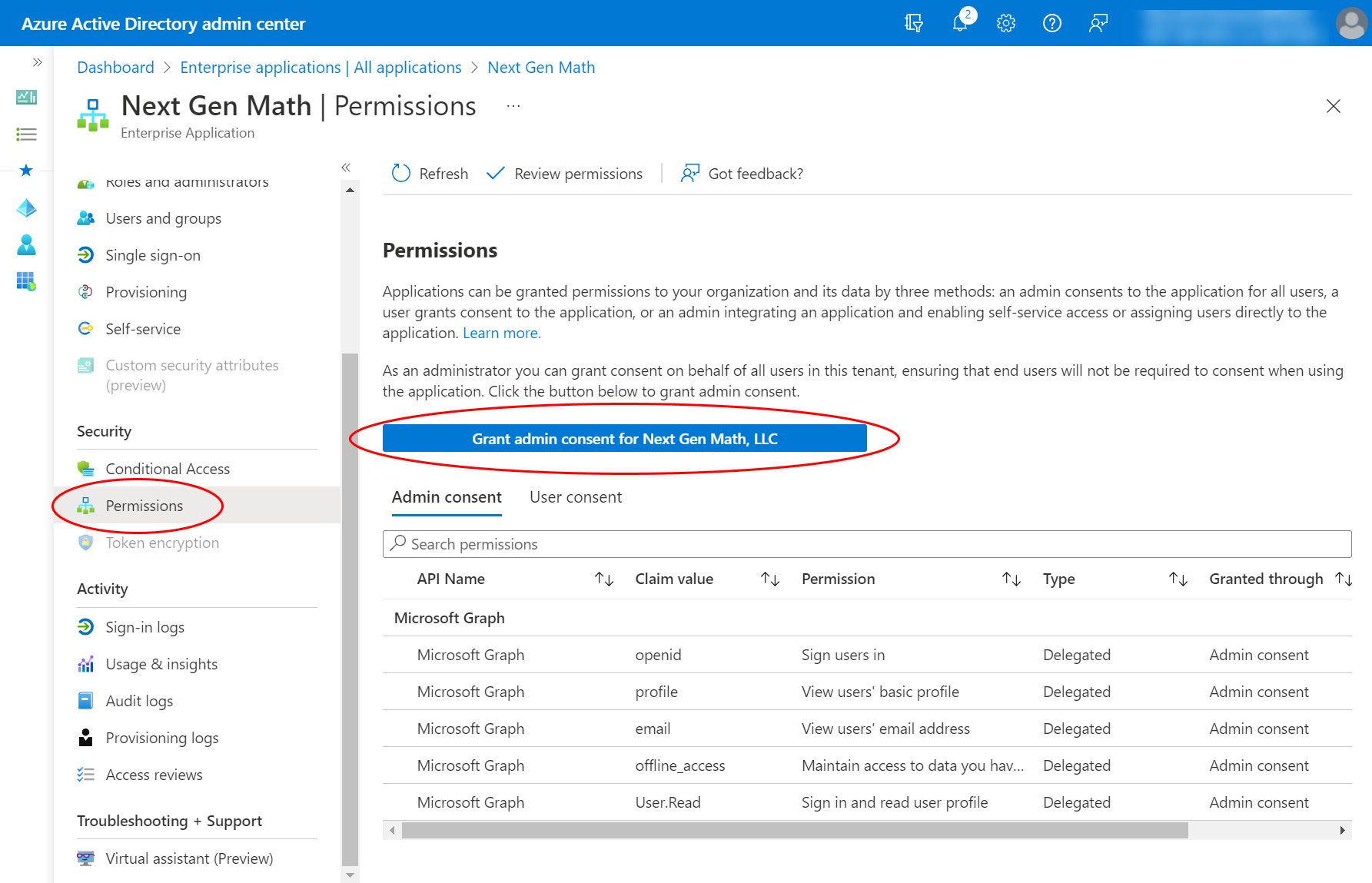 IMPORTANT
If the permissions in this step are not granted Next Gen Math will be unable to sync any roster data via SDS and users will not be able to sign in.
Step 5: You will be asked once more to accept permissions on behalf of your organization. These permissions will allow Next Gen Math to sync with your district's SDS roster data.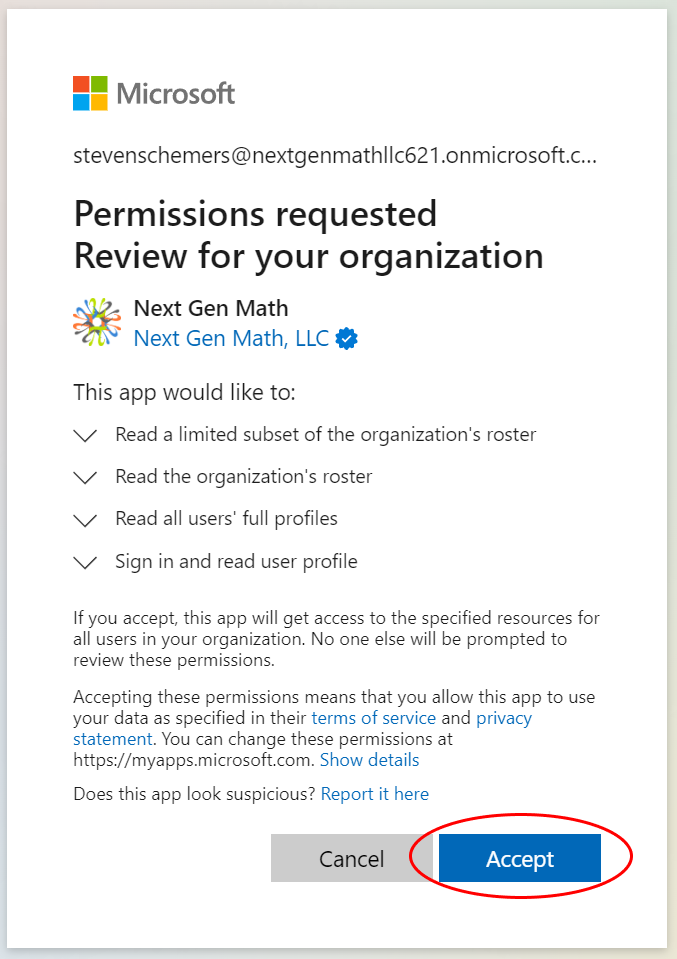 Step 6: When the permissions have been accepted, refresh the page to verify that the permissions in the table have been updated to include the Application Permissions seen below.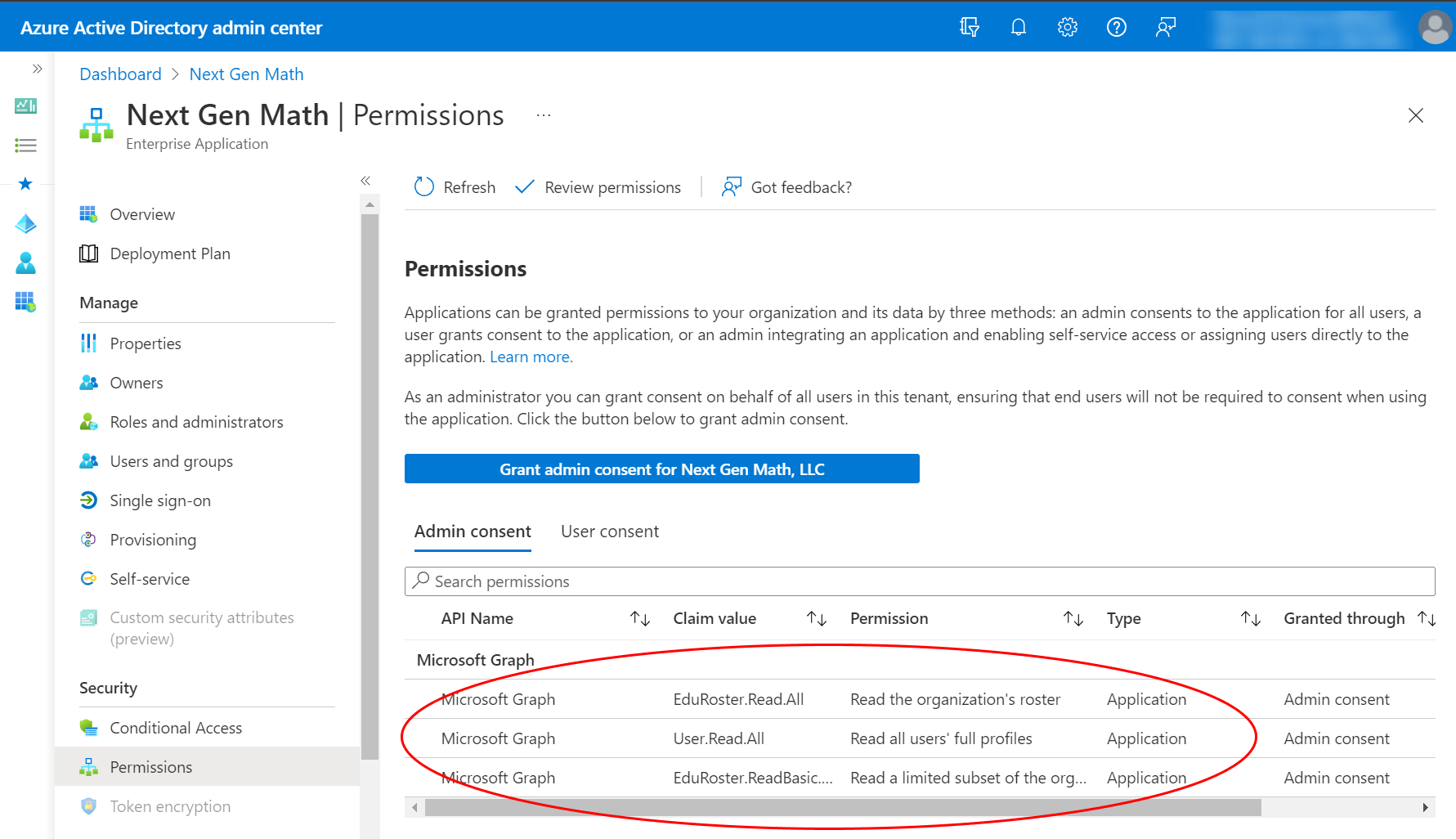 Step 7: Finally, email your organization's Tenant ID to your account representative at Next Gen Math.