This tutorial will show you how to report an error.
From the landing page, go to the top right-hand corner of the screen and select 'Contact us'.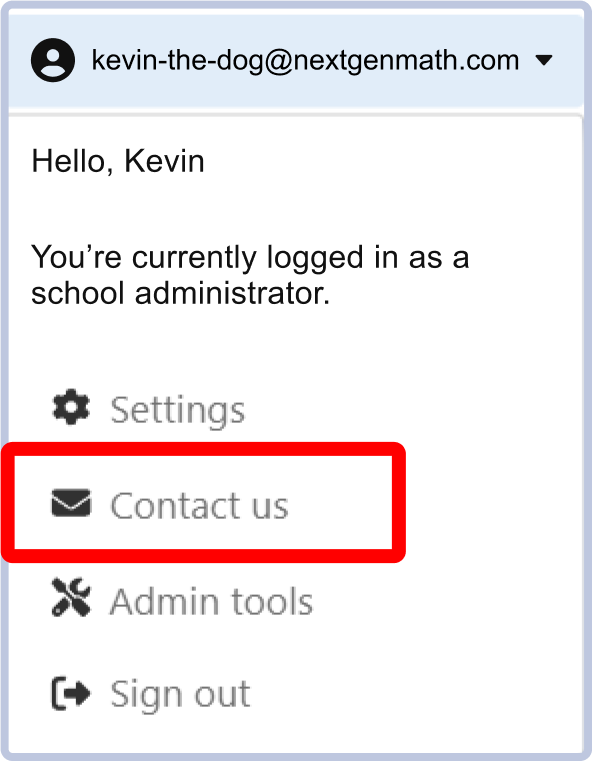 Select 'Report an error'.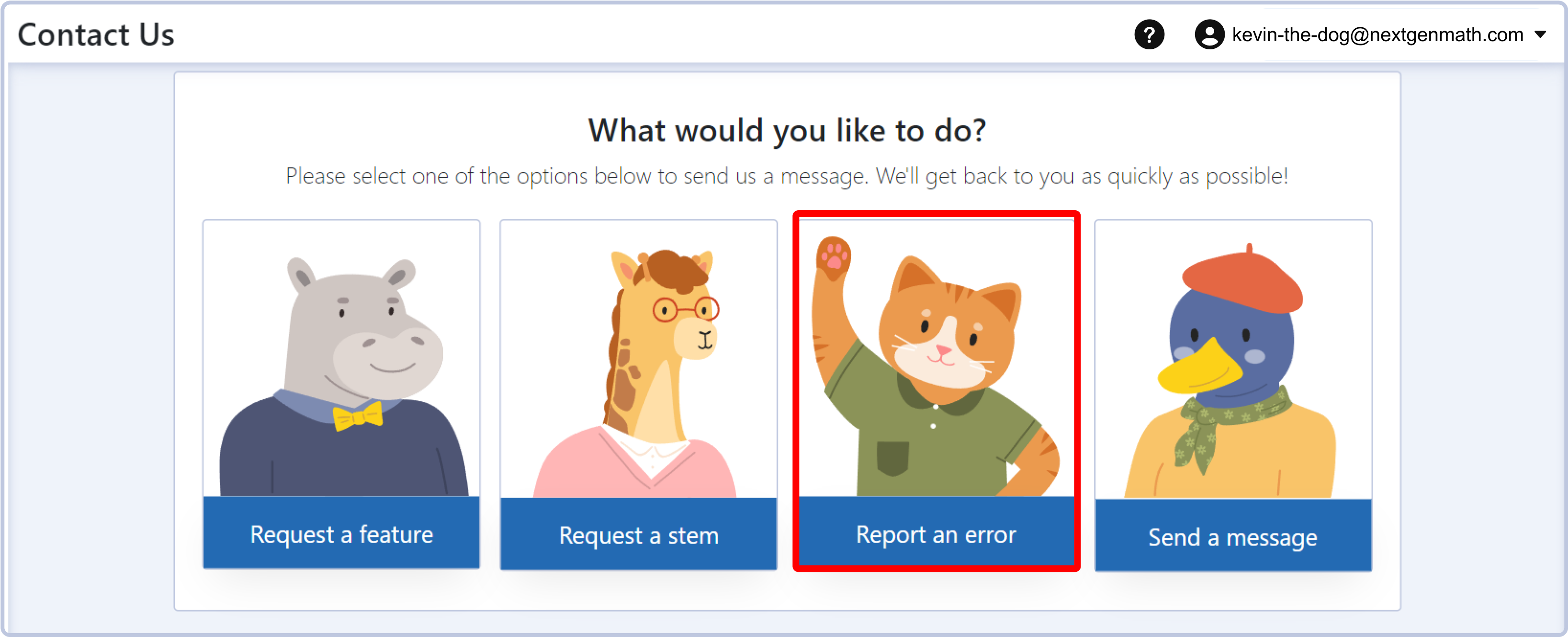 Fill out the form with your name and email address.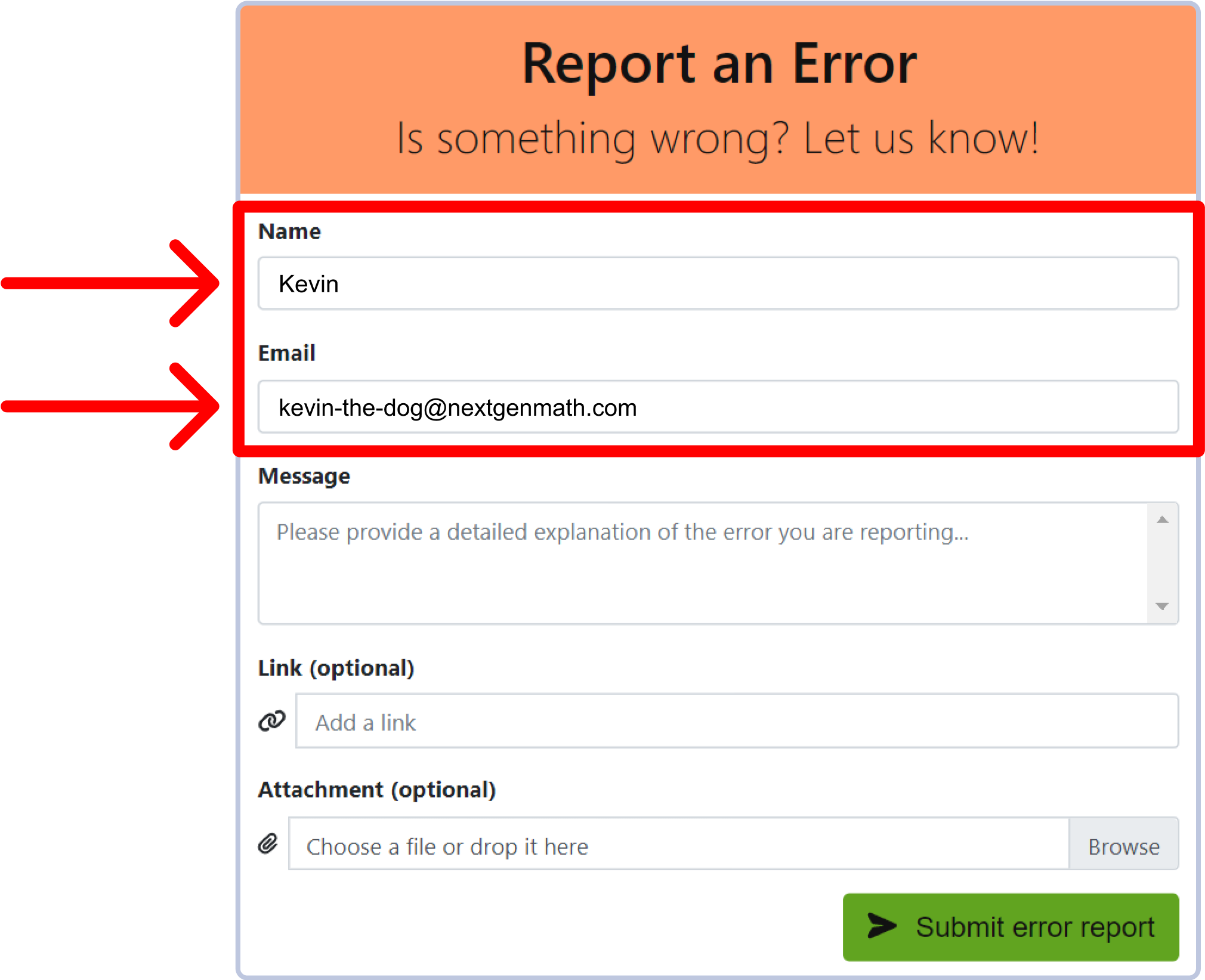 In the message box, provide as much detailed information as possible, including assignment titles and anything that would be pertinent to us helping you solve this error.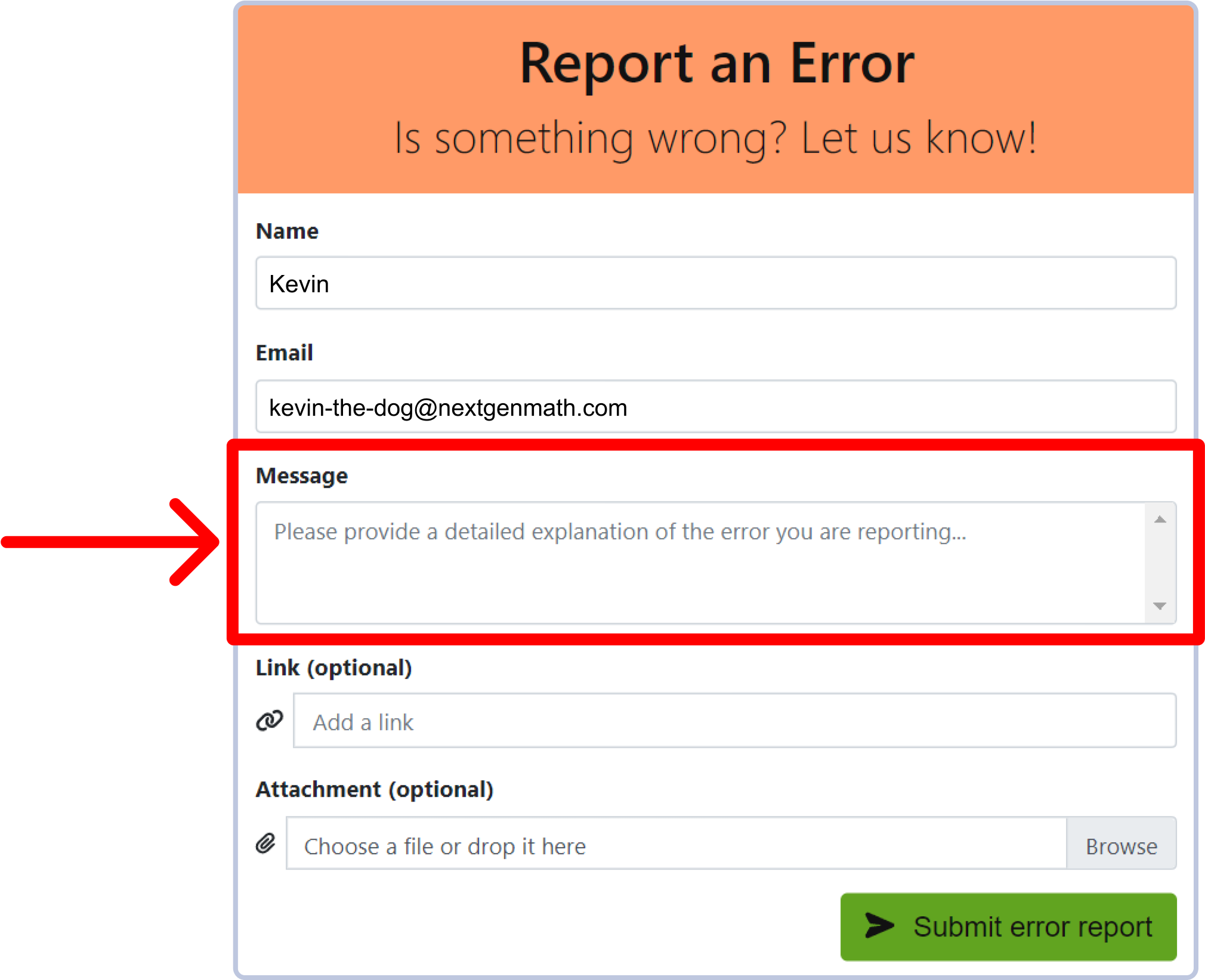 You can also add a link or an attachment, such as a screen grab.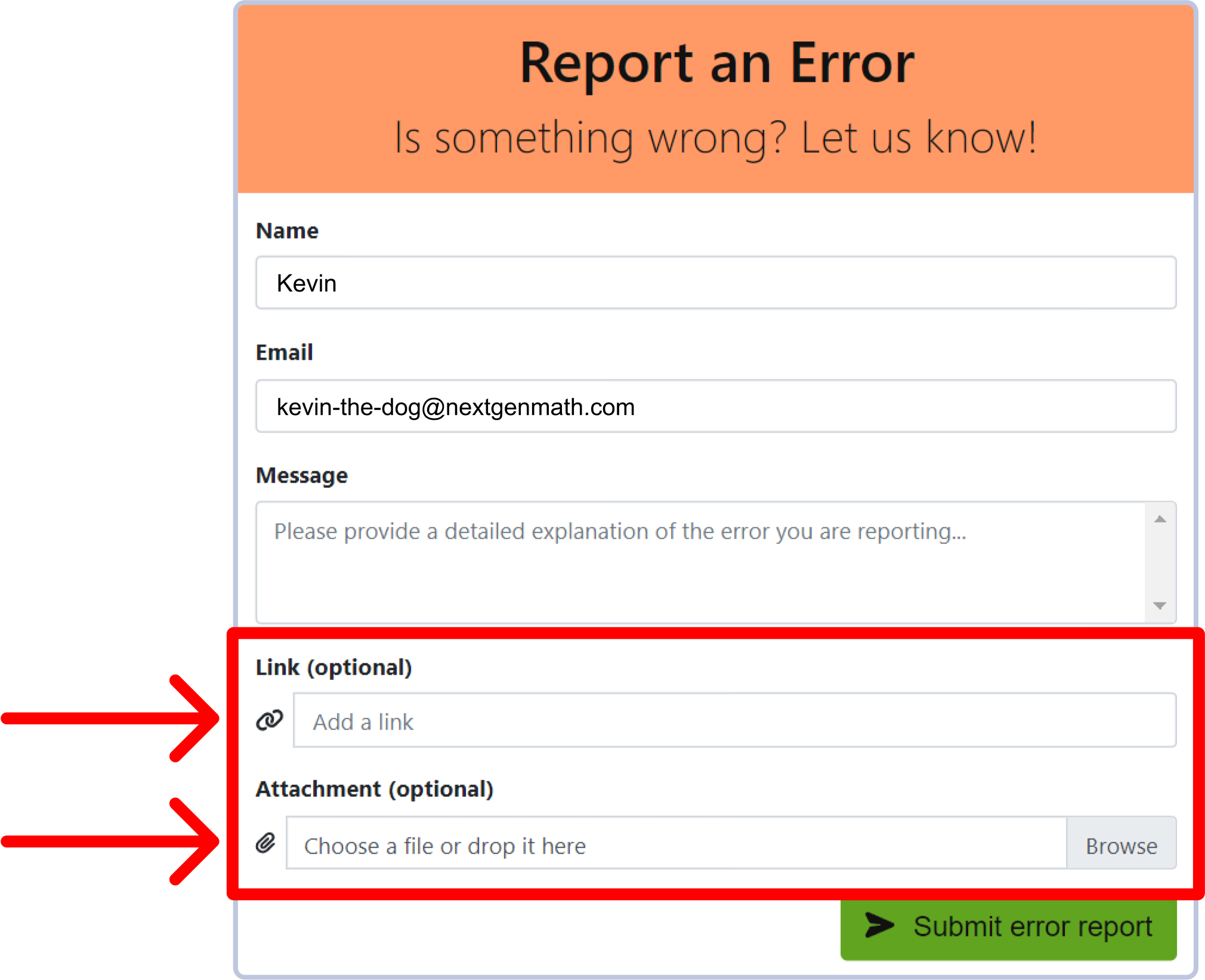 When you are done, simply select 'Send error report.'