At Next Gen Math, our greatest endeavor is to keep our teacher-authoring platform aligned with students' evolving needs. That's why we compiled a list of our top new features to help you—as a student, teacher, or administrator—get the most out of NextGenMath.com.
Continue reading this article for a review of releases from the past month, including a few new Procedural Fluency skills!
Procedural Fluency: Time
Your students can now practice their time-telling skills with Procedural Fluency. These new topics are available for grades 2-3.
Telling Time
Adding Time
Subtracting Time
Elapsed Time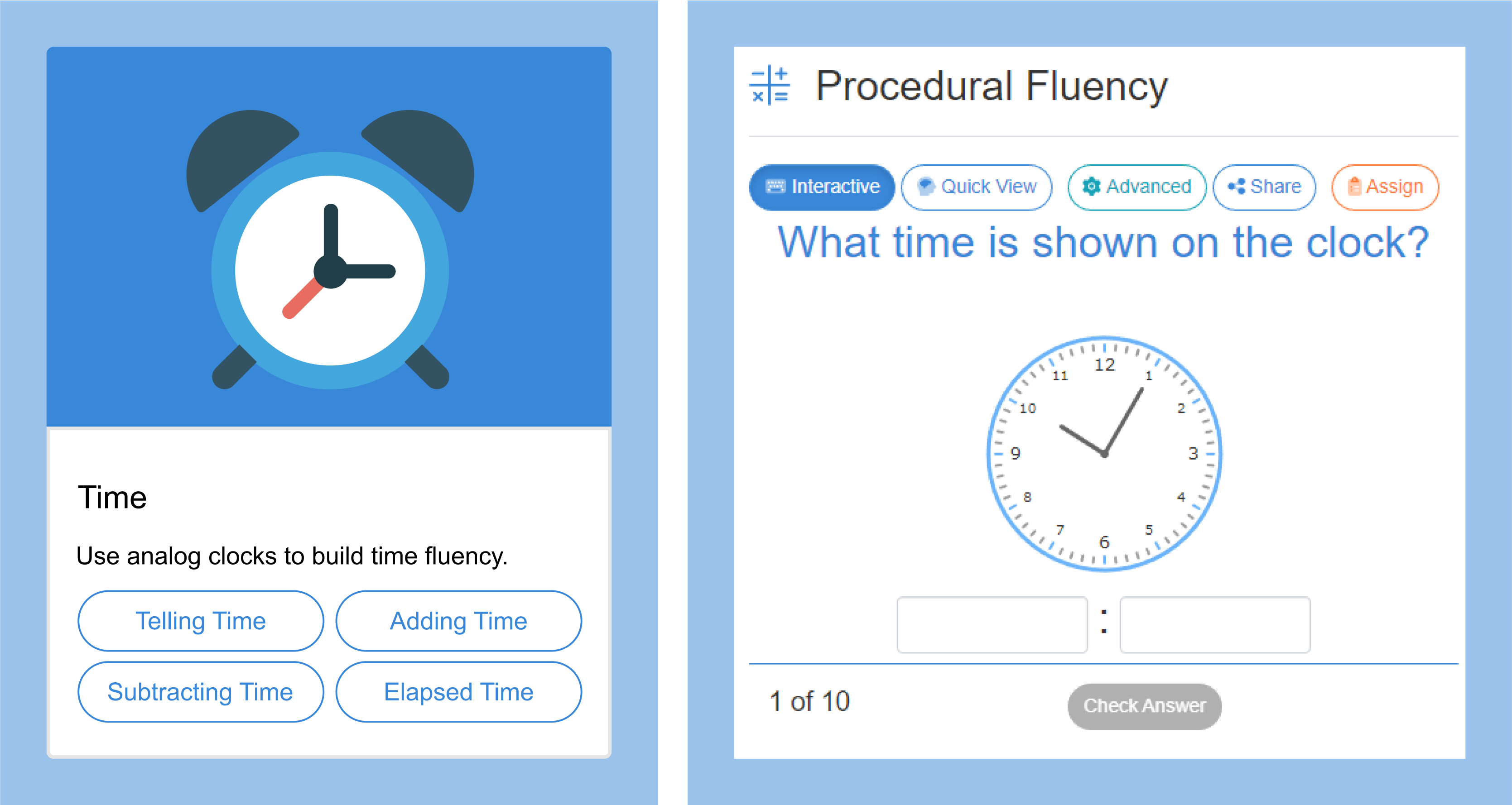 Procedural Fluency: Basic Skills
Two new topics have been added to Basic Skills:
These topics are available for grades 3-5 and focus on increasing student proficiency within the respective topics.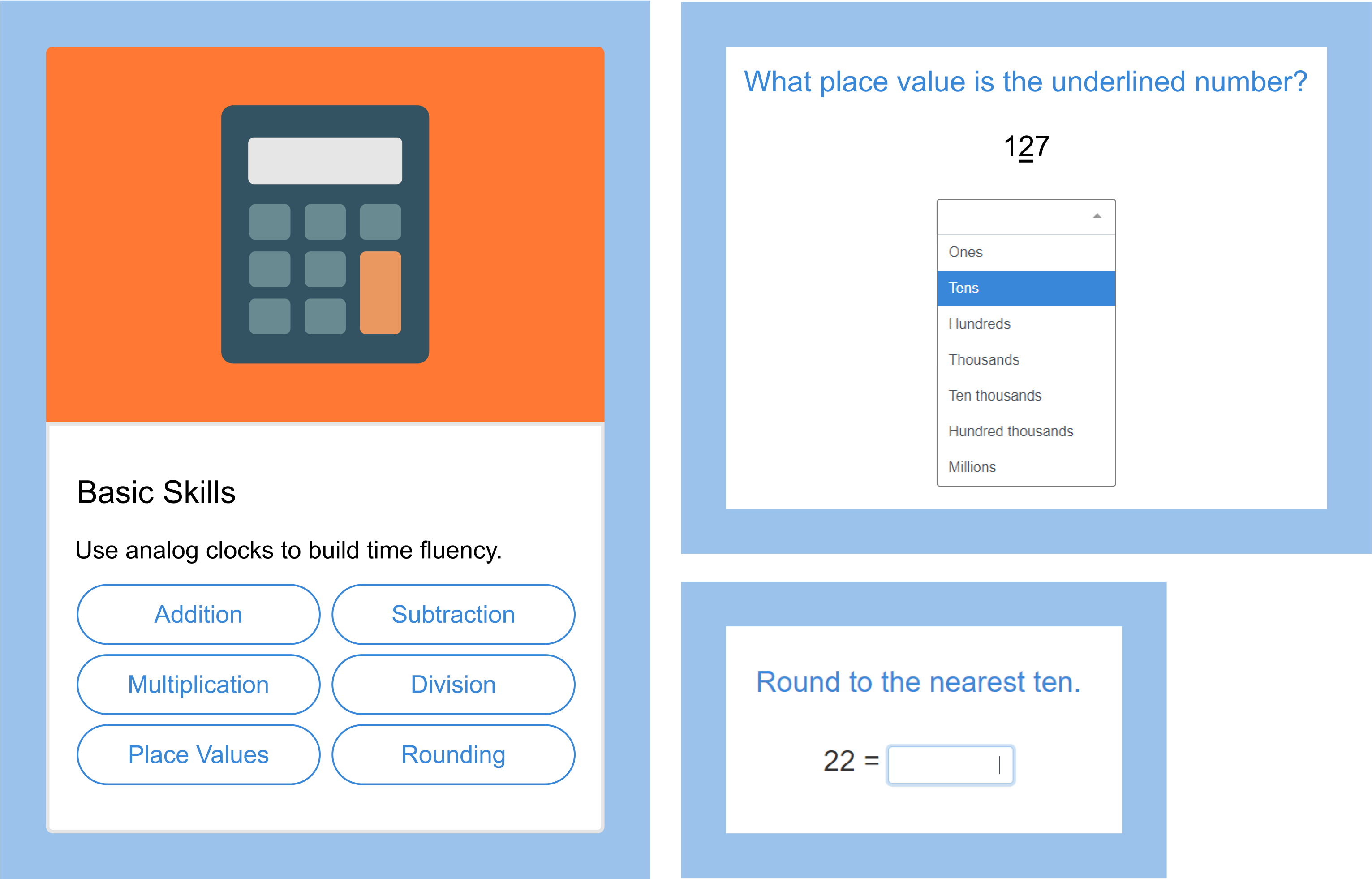 Behind the Scenes
Behind the scenes at Next Gen Math, we're hard at work redesigning the appearance of the platform to provide you with a better and more intuitive experience. Stay tuned for more updates on this major upgrade!