This tutorial will show you how to manually enter scores for a static assignment.
Note: This feature is exclusively available for static assignments (static meaning that both Dynamic Questions and Shuffled Order are turned off).
1. To do this, first navigate to your Assignment Data page, and click the row of the assignment that you wish to manually enter scores for.

2. Doing so will expand the info panel on the right side of the screen. Click on the 'Results' button at the top of the info panel.

3. Select 'Manually Enter Scores.'

4. Now you can click the green 'check' or orange 'x' buttons to manually mark answers as correct or incorrect.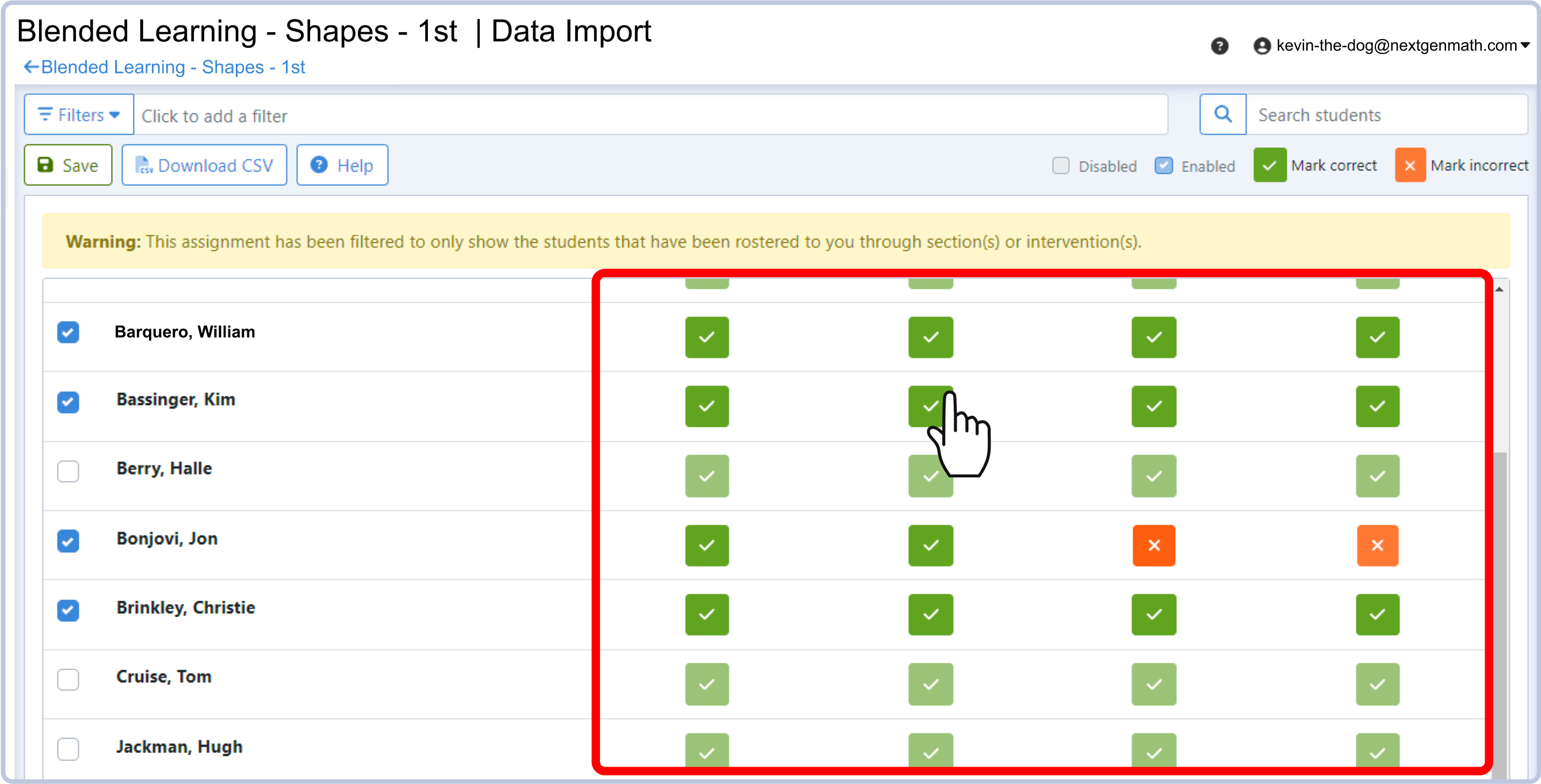 5. Click the 'Save' button to save your changes.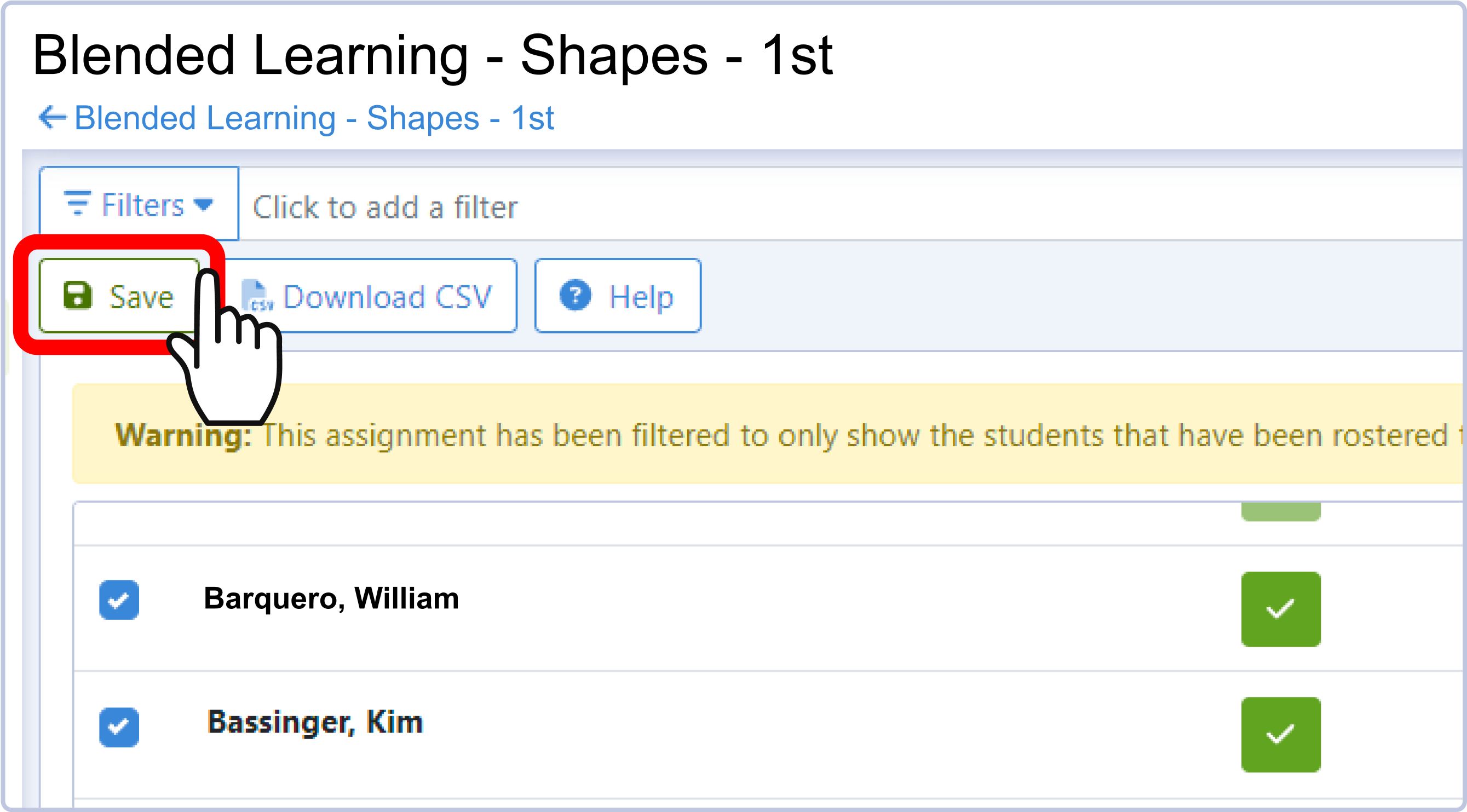 6. You can also download your data as a CSV by clicking the 'Download CSV' button.